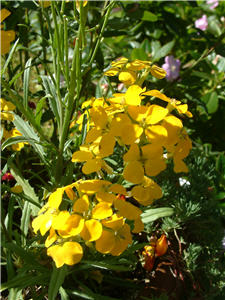 Basic San Luis Obispo County Watering Information
What Time of Day Should I Water?
We recommend watering between 2 a.m. and 9 a.m. Watering within this window of time takes advantage of relatively low winds and less loss of water to evaporation.
How Long Should I Water?
In San Luis Obispo County, our soils vary from clay to sandy in our beach communities. Running an irrigation system on a lawn for more than five minutes in clay soils will result in runoff. On sandy soils, longer run times are possible. Precise watering times vary depending on the type of watering device, soil, slope and plants. See the Watering Schedules (Coastal Areas, Coastal Valleys, or North County) for detailed information.
Overwatering is the most common landscaping error for many home owners.
How Often Should I Water?
Water in the early morning hours between 2 a.m. and 9 a.m. as follows:
SUMMER
NO MORE THAN
3 OR 4 TIMES PER WEEK
FALL
NO MORE THAN
2 OR 3 TIMES PER WEEK
SPRING
NO MORE THAN
2 OR 3 TIMES PER WEEK
WINTER
OCCASIONAL, ONLY  DURING EXTENDED PERIODS OF NO RAIN
Next - General Tips